About JetCraft AeroStructures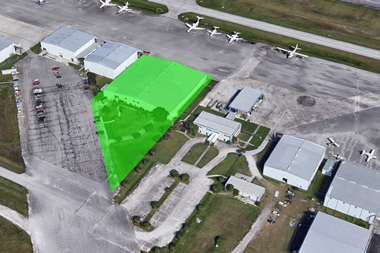 Jetcraft Aerostructures, Inc is a Certified Repair Station under the approval of the Federal Aviation Administration and the European Aviation Safety Agency. The approvals validate the ongoing commitment of the company to provide the aviation industry with the highest level of craftsmanship, service and support. Jetcraft Aerostructures, Inc has the expertise and knowledge to provide our customers with the utmost in customer care and on-time delivery. Keeping in close contact from the initial call through the repair process and on to post delivery support is what we define as "service". Our facility is conveniently located near all of the airports in southeast Florida and also provides easy access by road, rail and sea. Our concept is very simple – the best service in the most cost effective manner that satisfies the customer.
What we are great at…
Airlines and corporate operators have many choices pertaining to the support of their aircraft flight controls surfaces and engine nacelle repair needs. At Jetcraft Aerostructures, Inc, we specialize in repairs and modifications of these structural components applicable to a variety of aircraft models. Advanced substrates such as Graphite, Kevlar and Carbon Fiber are materials commonly utilized in the fabrication of aircraft structural components on modern aircraft. These substrates require specialized methods of control and inspection, all of which are in-house at Jetcraft Aerostructures, Inc. All steps of these processes are monitored and verified to ensure the exacting requirements are met.
Click here to view a company Brochure